You do not have to download or install anything to access your Annual General Meeting webcast.
You can join the webcast using any of the following electronic devices:
Computer - iPad/Tablet - Smartphone
Before the meeting, you will receive an email with a participation link. After receiving the link, follow these 3 easy steps to access your session.
STEP 1.

AUTHENTIFICATION

To begin, you will need to connect to the page of your Annual General Meeting by clicking the URL that was provided to you by your organization.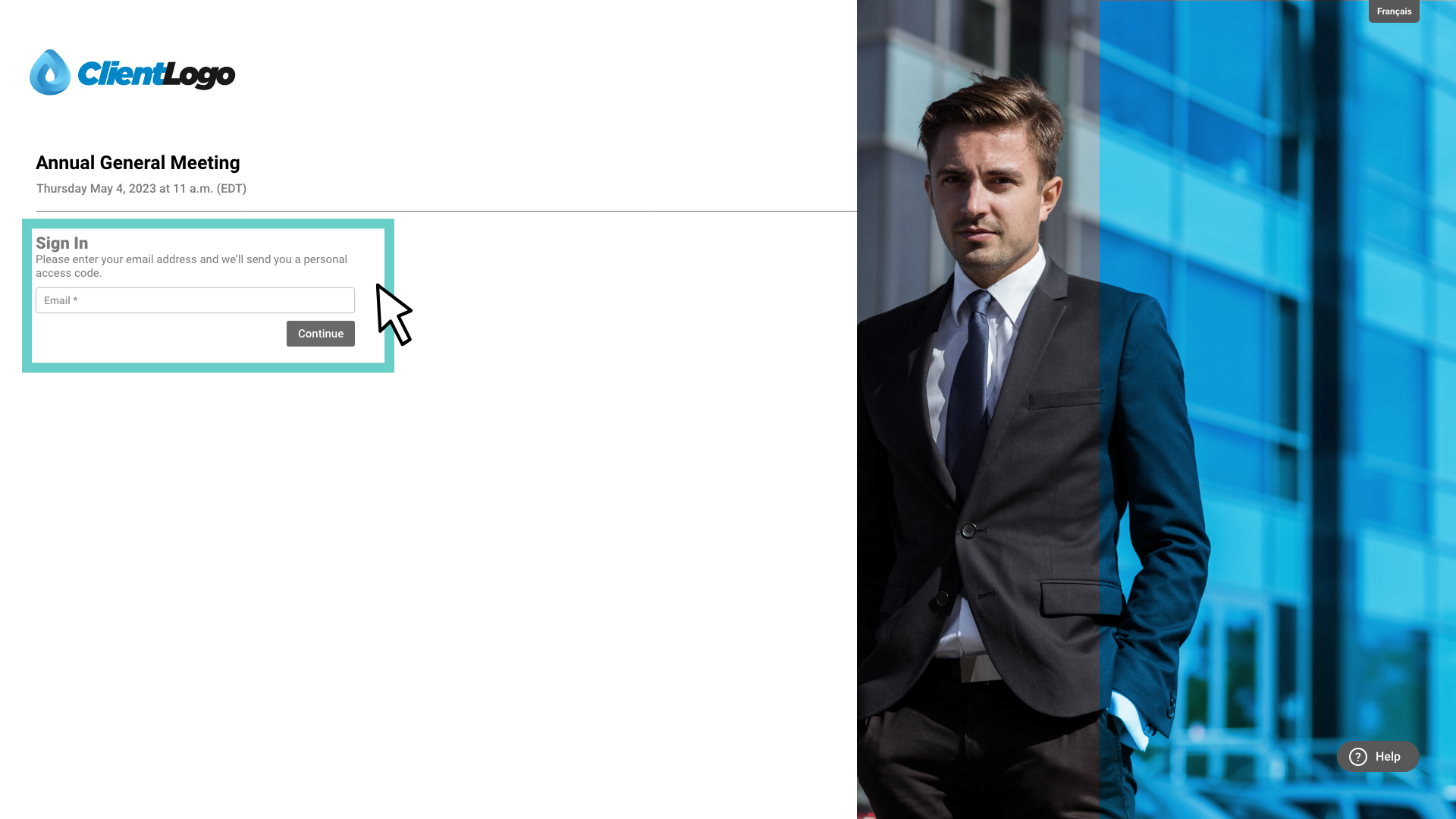 After registering your email address in the sign in box, you will receive an email with two methods to connect to the webcast:
A direct access link
A personal access code
STEP 2.

REGISTER FOR THE MEETING

Please note: You can on the day of the AGA fill out the registration form, and you can do so in advance.

Your organization can use the registration form to ask one or more additional questions. If this is the case, these additional questions will appear on this page as in the following example: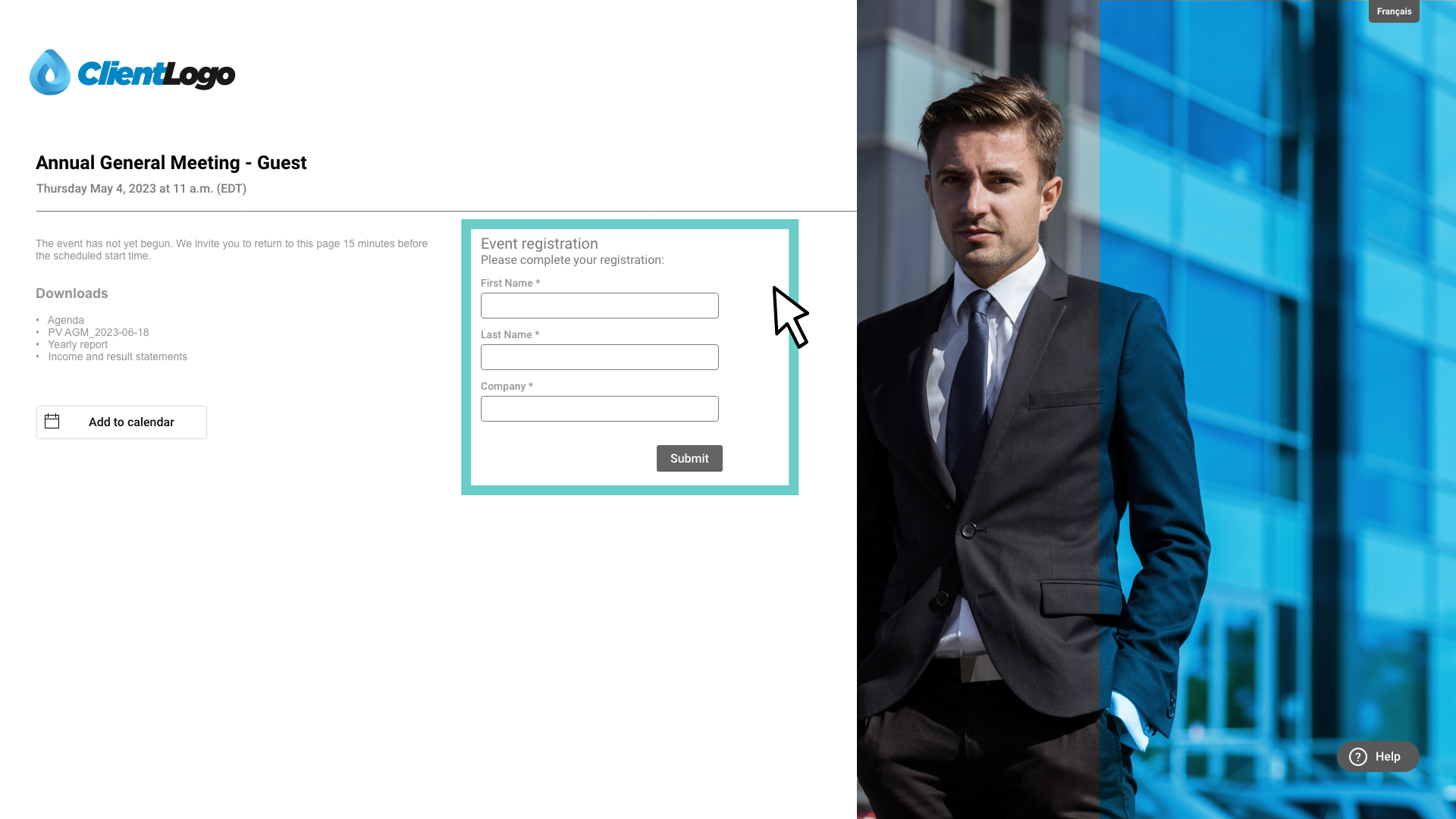 STEP 3.

PARTICIPATE IN THE MEETING

We recommend that you connect to the webcast 15 minutes before the start of the session to ensure that everything is working well on your device, such as the internet connection and audio settings.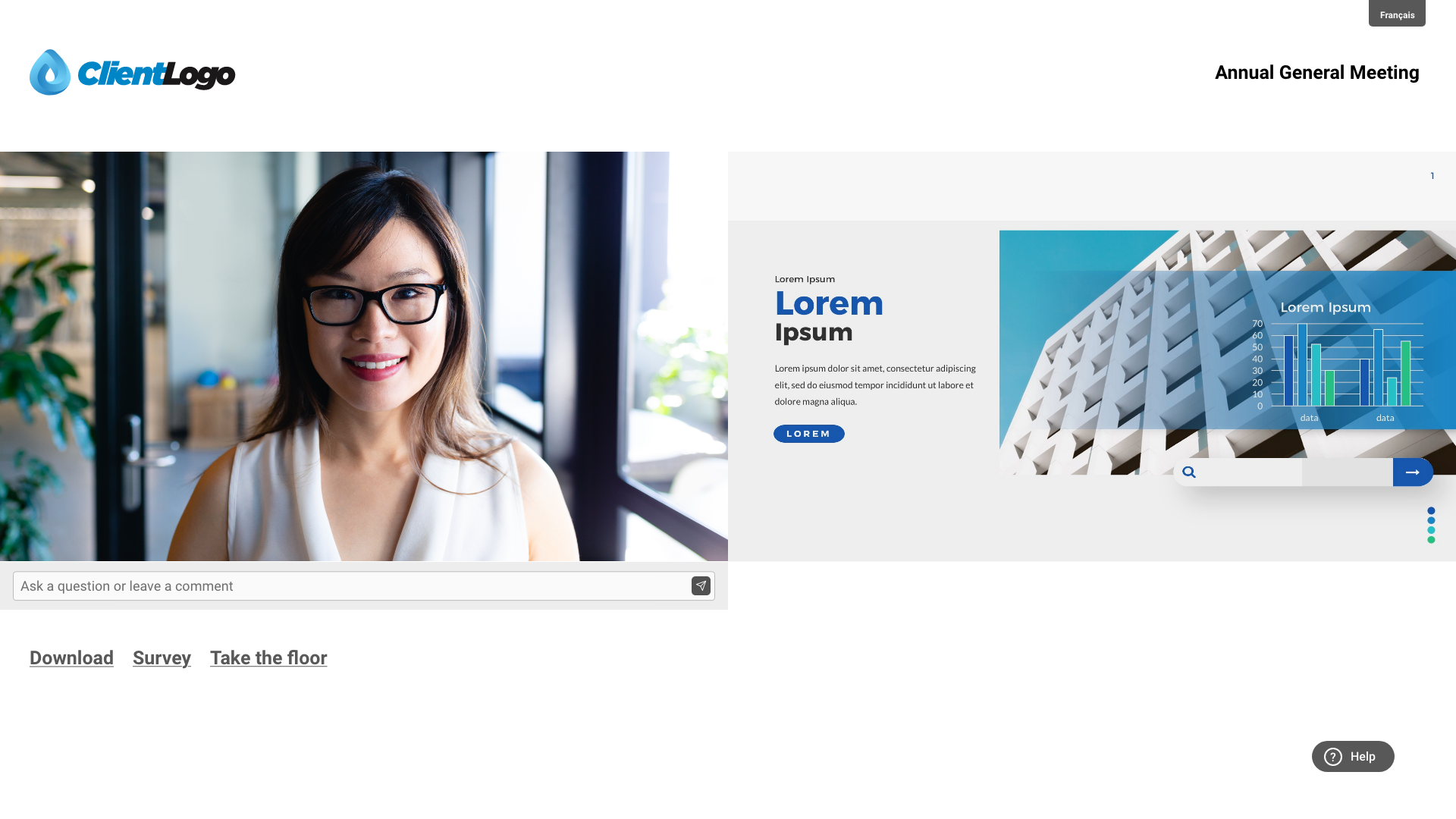 1

Live technical support
If you have any technical difficulties, click on the help button. A technician will answer you live in the language of your choice: English or French.
2

Submitting questions
During the meeting, use the field provided (question box) on your screen to submit your questions.
3

Move and Second motions
Propose or move? Click the "I propose / I second" button on your screen.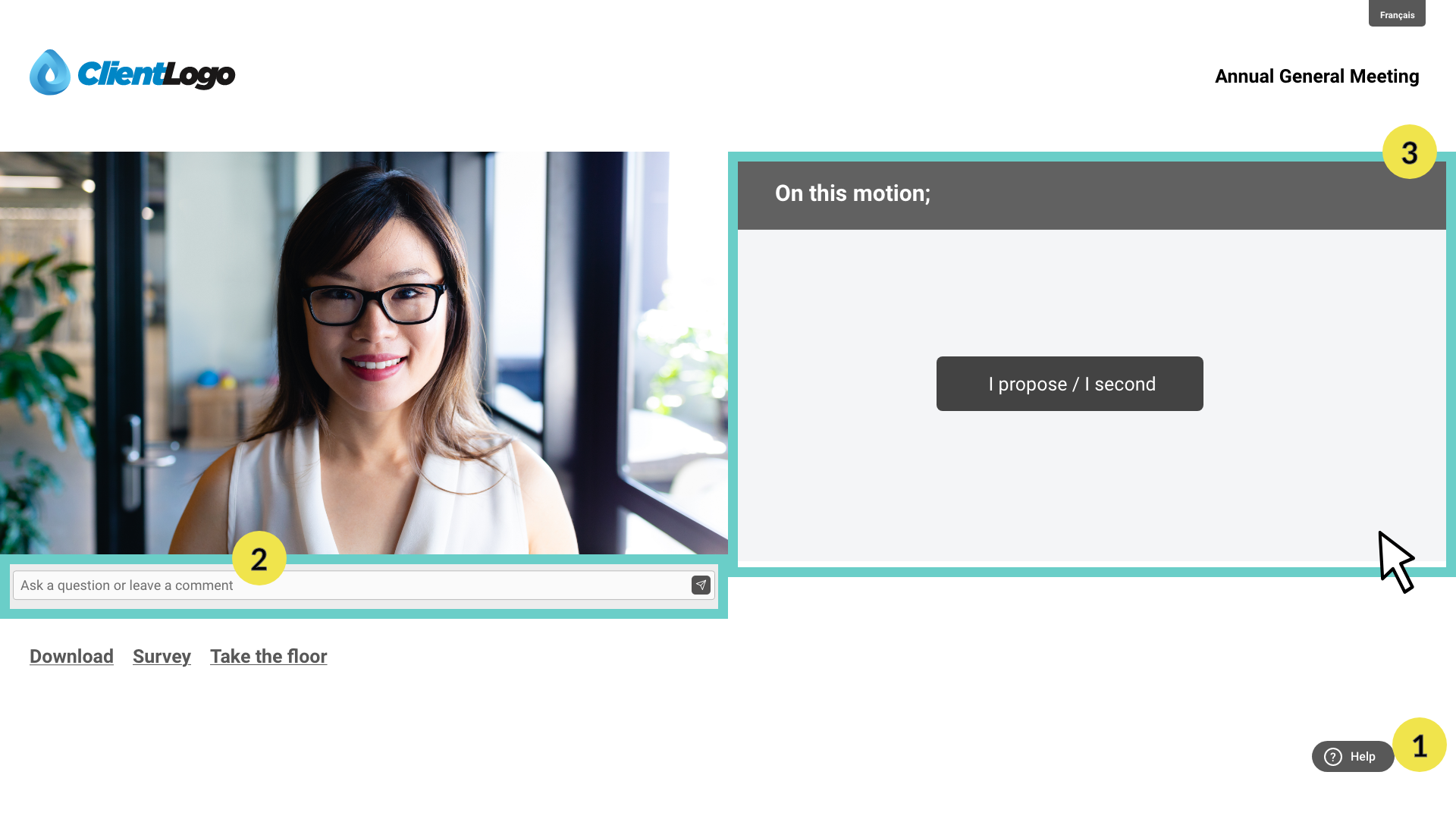 4

Voting
It is very easy to cast your votes. When the motion appears on vote appears on the right-hand screen, click on the answer of your choice and then click "Vote". If you are not eligible to vote, a message to that effect will be displayed in place of the "Vote" button.