...
To access your webcast you have nothing to download and nothing to install.
Simply click on the link* you received in the email invitation:
e.g. https://www.icastpro.ca/xxxxxxxxx
***Note that no dial-in is required to listening to this webcast***
As this is a web based platform as long as you have access to internet, you can join the meeting from anywhere and from any device.
* if your webcast is bilingual, you will receive a URL link for each language.
...


STEP 1. PASSWORD
Enter the password that was sent with the invitation (if required).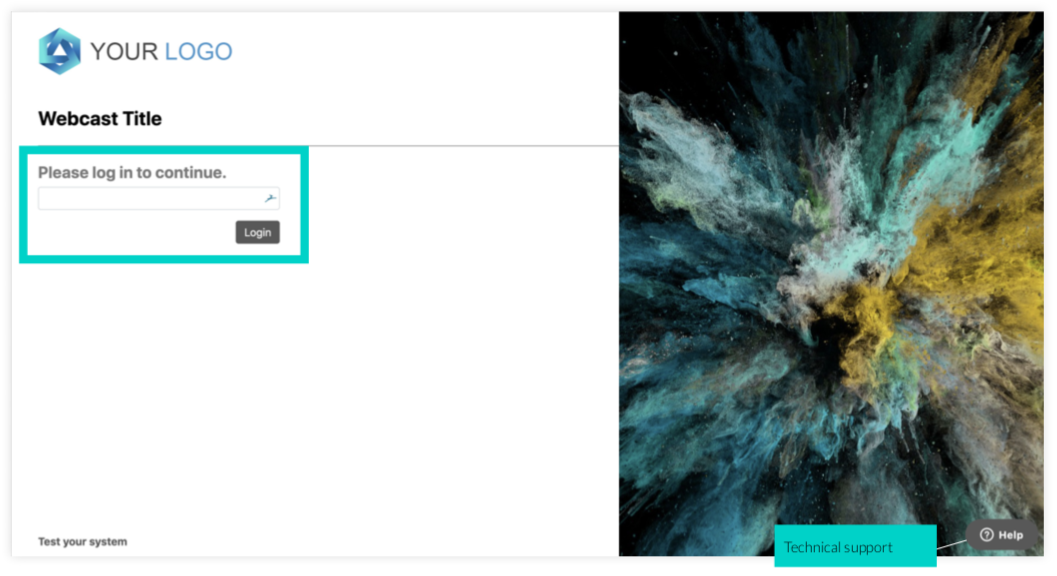 STEP 2. REGISTRATION PAGE
Fill in all the fields and click "submit"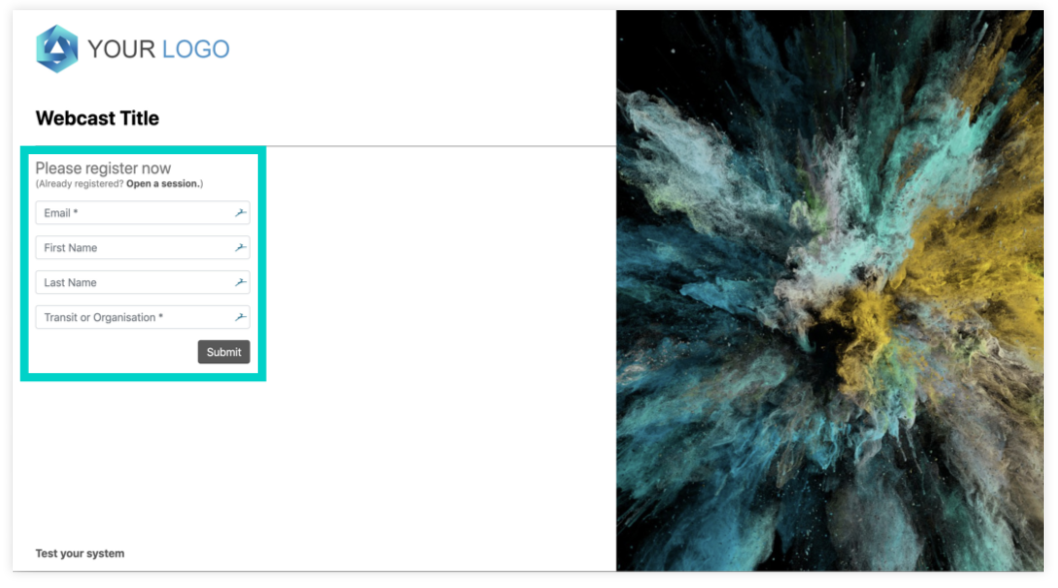 Once submitted, a page like this will confirm your registration.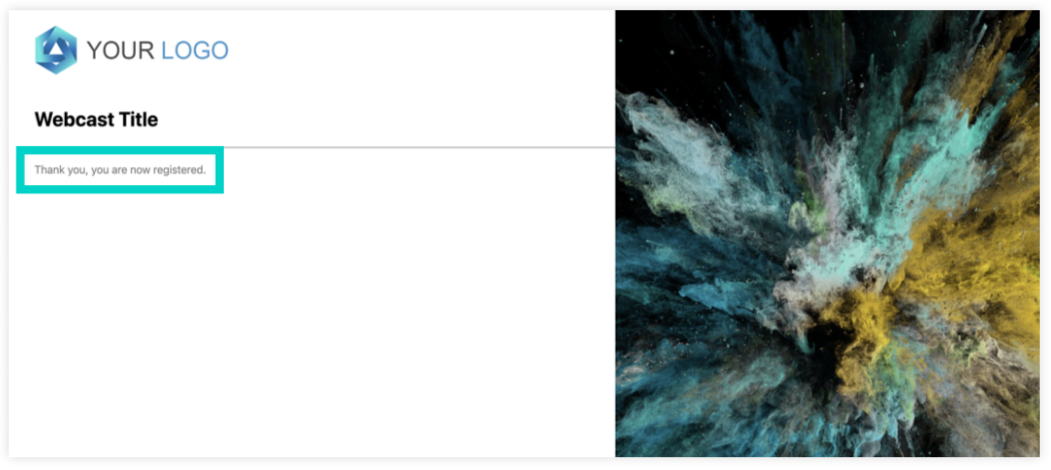 STEP 3. WEBCAST PAGE
The webcast page will go live 30 minutes before the start of the webcast.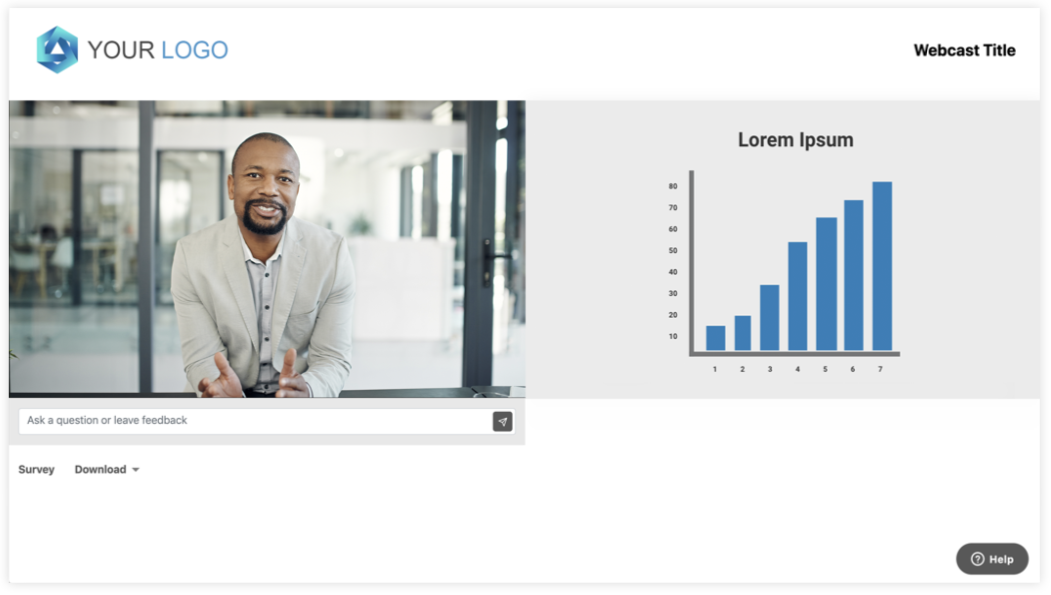 Tricks for optimizing your experience (optional)
Video window in fullscreen
Click on the video window / Esc to go back
Presentation window in fullscreen
Click on the slide window / Esc to go back